Property Owners Handbook


Objective;
Identify a communication issue and improve it by applying design thinking.
Problem;
Lack of clear understanding on the details of a properties history and structure.
Solution;
The property owners handbook encourages clear communication between trades, realtors
and residents. Designed to help track the maintenance / renovation history and important
property information reducing time wasted dealing with the unknown.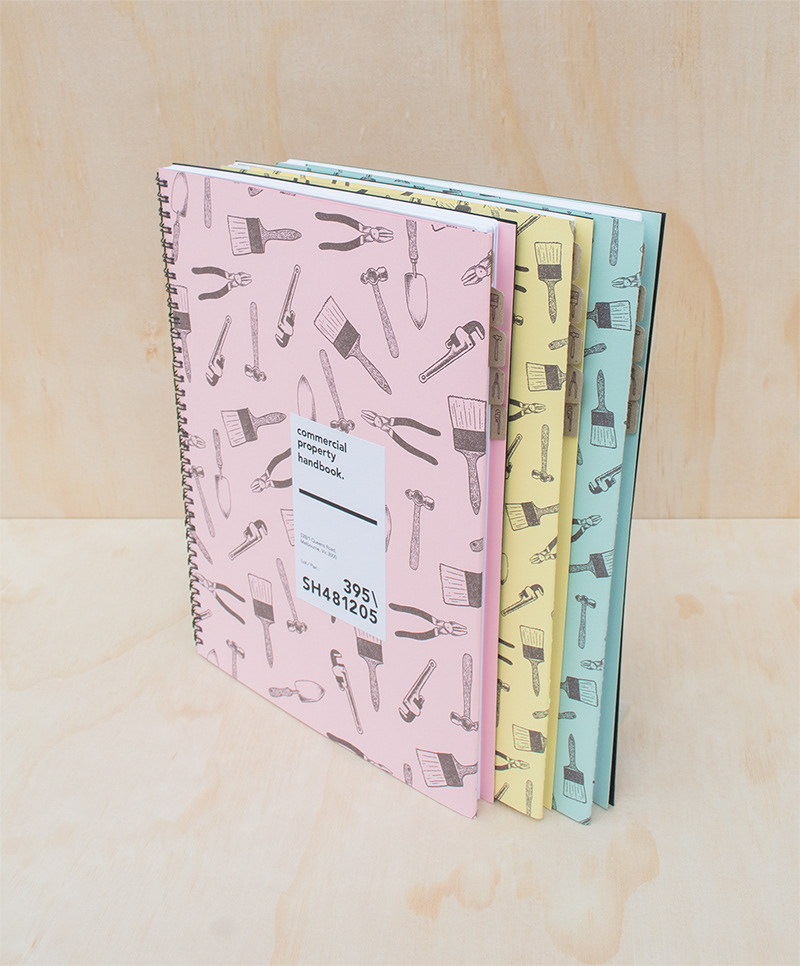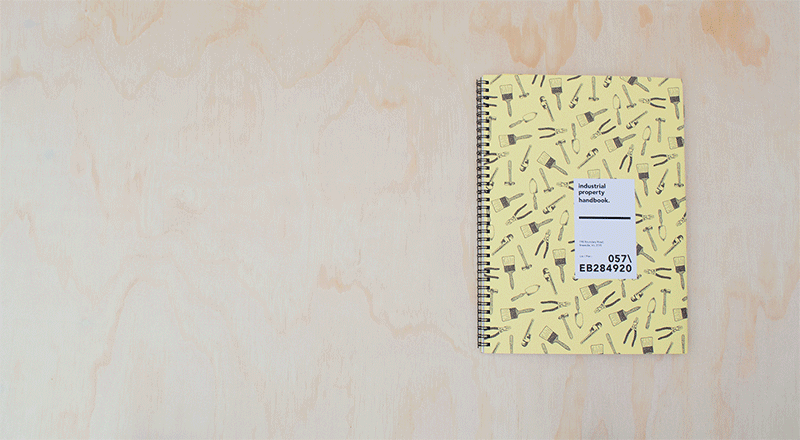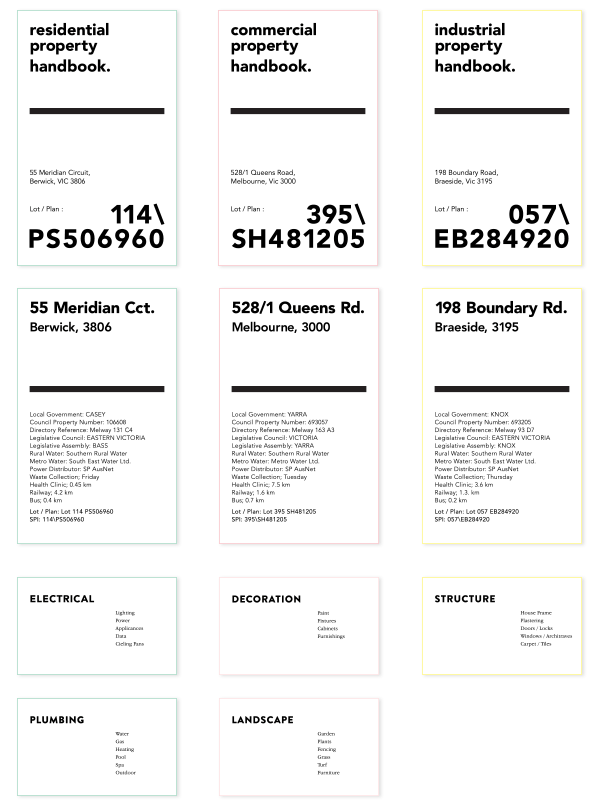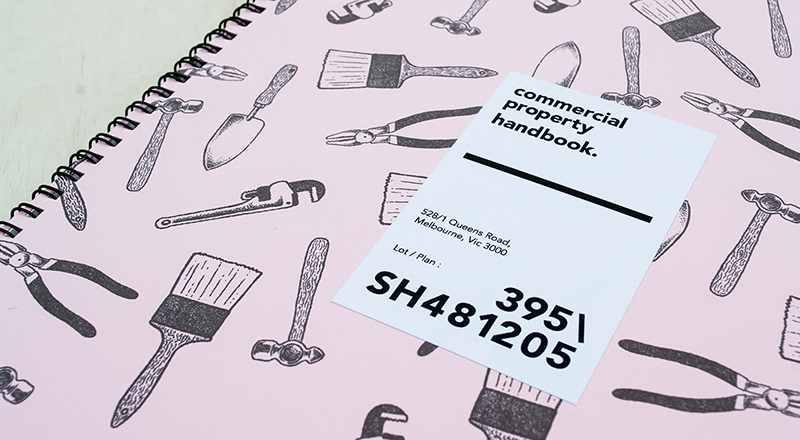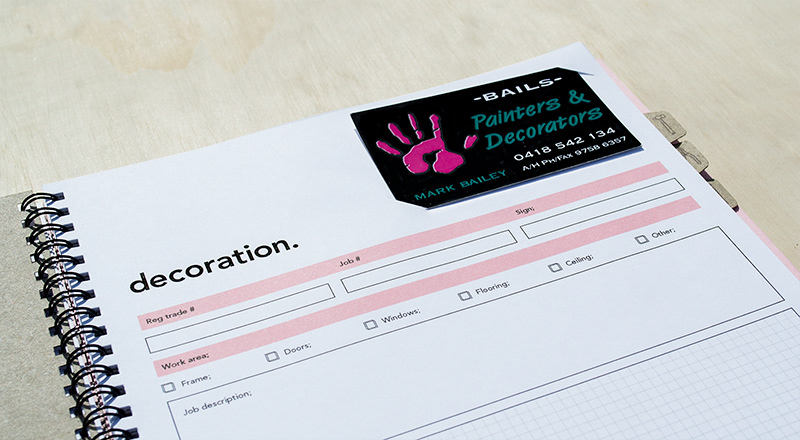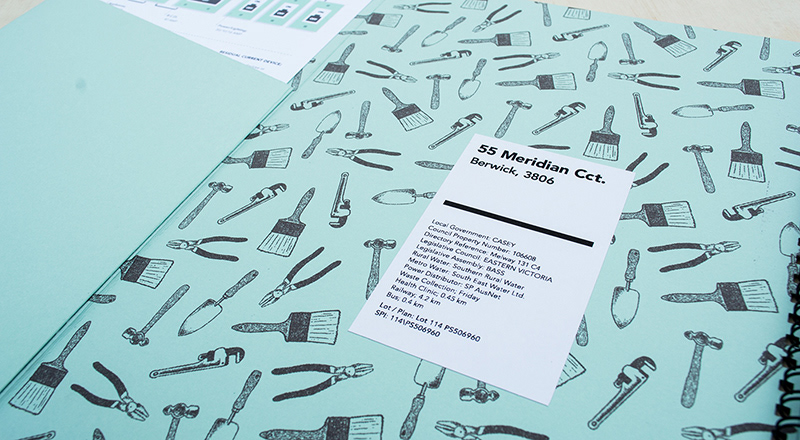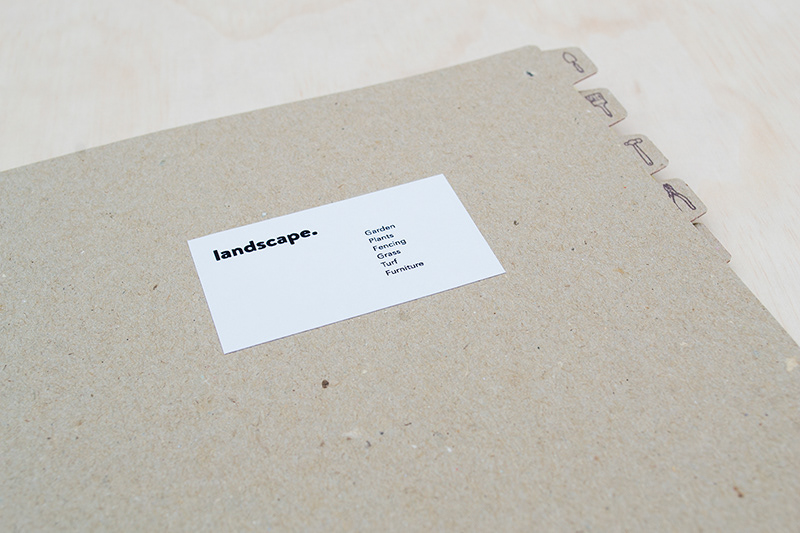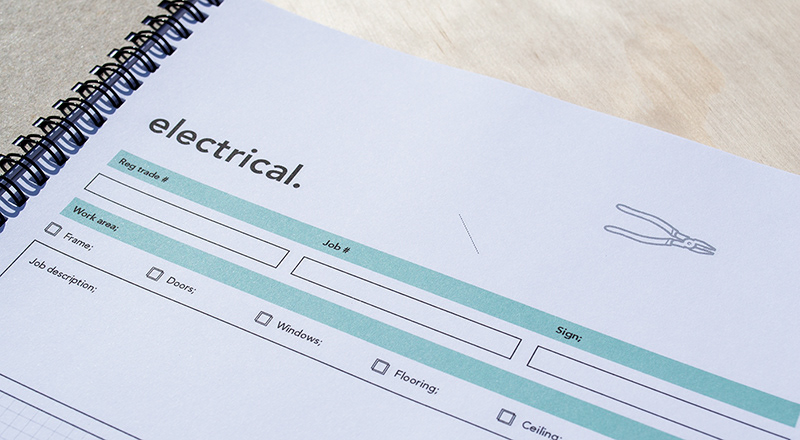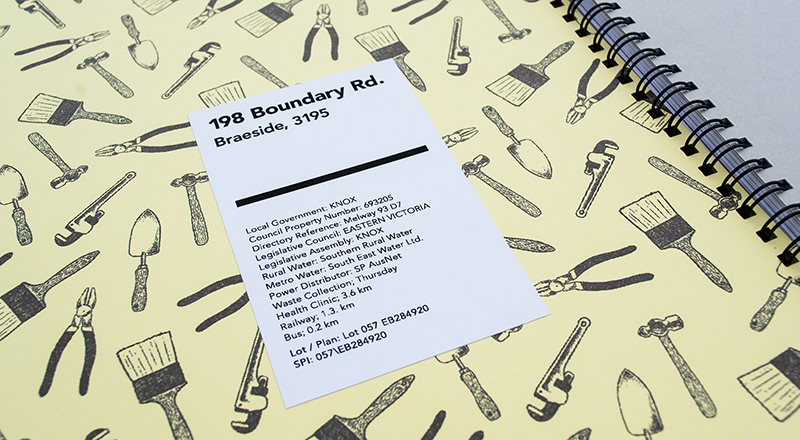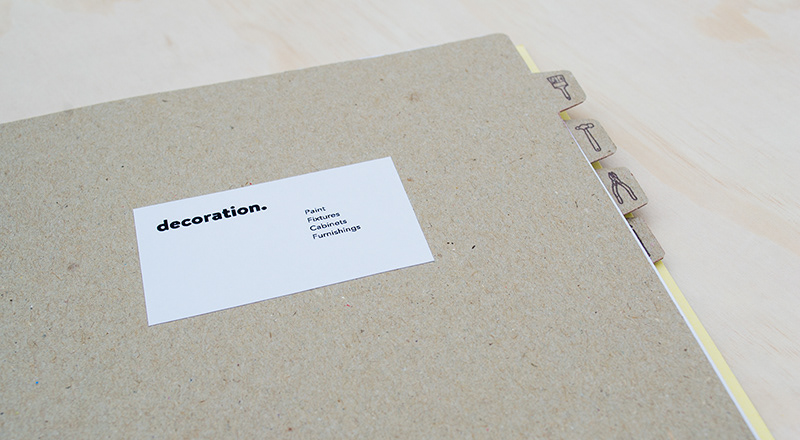 Residential Switchboard


Problem;
Lack of understanding / communication on the operation and functions of residential electrical switchboards.
Solution;
Weatherproof diagrams for inside of electrical meter boxes. The original concept for this brief, the weatherproof
adhesive A4 switchboard diagrams pair with the handbook to provide clear information detailing the purpose and voltage for main/appliance/lighting switches as well as the do's and don'ts when the power goes out. The diagram also provides trades information of the location of the underground mains cable as well as emergency and translation information.